A growing concern is plaguing the tourism industry: How will it address the complexities of building sustainable destinations and wake up to the challenges of global warming and climate change? We believe that sustainable destinations can be made a reality by promoting, sharing and inspiring change from within the travel industry. With this in mind, Wild Asia introduced its Responsible Tourism Initiative (RTI) specifically designed for finding innovative solutions to promote sustainability across the entire tourism supply chain in Asia.

RT Awards for Asia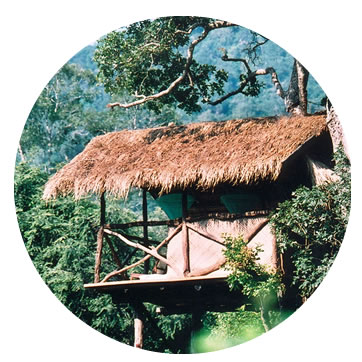 Established by Wild Asia in 2006, our Responsible Tourism Awards is one of the first tourism award in Asia specifically focused on sustainable tourism best practices. This annual award aims to recognize tourism operators who are making a positive difference in the destination where they operate by adopting sustainable management practices. We believe that in rewarding the "bright sparks", more operators from the region will be encouraged to step forward and to share and inspire change from within the travel industry, beginning with operators closest to us. To date, more than 194 small and large tourism businesses have entered the awards from 11 countries.
Consultancy Services
We provide support and expertise to help tourism businesses reach international standards and criteria. One of the ways is through capacity building at management level and throughout the supply chain. We understand the need to educate, inspire and empower everyone within the organization in order for positive change to be lasting. We have trained organizations such as Borneo Rainforest Lodge in Danum Valley, Sabah and Belum Eco Lodge in Perak, as well as NGOs such as WWF (Malaysia).
Showcasing the Most Inspiring
We hope to inspire other tourism businesses to be that positive change in their destinations. Sustainability is about leaving positive impact on the environment and local people and over the years we have sought to capture stories of destination change makers in Asia in hope to inspire tourism businesses along.
We have produced 3 "Best in Asia" CDs capturing winners and finalists from the Awards in 2007, 2009 and 2010, up to 12 short videos on You Tube, over 15 presentations by sustainability experts we invited to ITB Asia's responsible tourism clinics and a library of inspiring stories from our annual 'Inspiring Stories from Destinations' competition.
Visit our youtube page at https://www.youtube.com/user/wildasia/videos